Protecting Your Business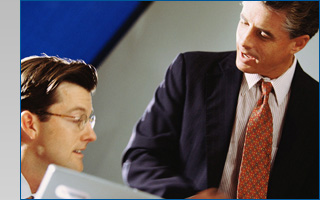 The financial future of any business depends on an endless variety of factors, many controllable and some completely unpredictable and unexpected. To help protect our corporate clients from the often disastrous impact of the unknown, BGM Financial offers a broad range of services and products from the most reliable companies in Canada:
Comprehensive Employee Benefit Plans
Key Person & Business Owner Life, Disability, Critical Illness & Long-term Care Insurance
Business Loan Insurance
Buy/Sell Life & Disability Protection
Group RRSP

A group RRSP is the most common pension plan option for small businesses. Contributions are made each month by way of payroll deductions and the investment company supplies annual tax reporting.

Deferred Profit Sharing Plan (DPSP)

A DPSP is designed to motivate employees by allowing them to share in the company's success and prepare for their own retirement. This is a pension plan through which an employer shares a portion of the company's profits with some or all of its employees

Registered Defined Contribution Plan (RPP)

A defined contribution plan is a contract whereby the employees and employer, or only the employer, agree to make regular contributions to a retirement plan. Only the amount of the contributions are predetermined, the amount of the pension is not known until the member retires

Registered Defined Benefit Plan

Unlike defined contributions of the RPP, where the amount of the pension in known only at the time of retirement, the amount of the pension in a defined benefit plan is established up-front. Therefore, the employer assumes all of the financial risk to reach the established benefit amount

Individual Pension Plan (IPP)
An IPP is a defined benefit plan designed specifically for owners and senior managers to allow them to maximize their retirement income.
---
To learn more about how BGM Financial can help protect your business, please contact our office.