Employee Benefit Plans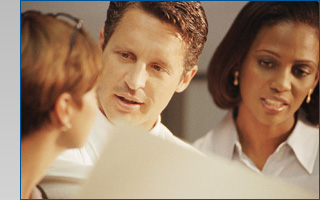 Evaluating and choosing a group insurance plan can be a difficult and time-consuming process. Depending on the specific needs of the employer and employees, we will develop a plan that may include Life Insurance, Short-term & Long-term Disability, Prescription Drug Benefits, Supplementary Hospital and Medical Plans, Out-of-country Travel Protection, Dental, Employee Assistance Plans, Group Critical Illness and Long-term Care Plans and much more. The experts at BGM will:
Design a benefit plan specific to your company's requirements
Draft precise plan specifications
Acquire, analyse and compare quotations
Ensure maximum cost-effectiveness over the long term
Develop and implement an education plan for employees, including literature and employee meetings to describe the benefit program
Ensure regulatory compliance and take advantage of government programs
Conduct an annual performance review of the plan
Assist in claims resolution and underwriting concerns
RxHelp ONE™ – It's About Choice.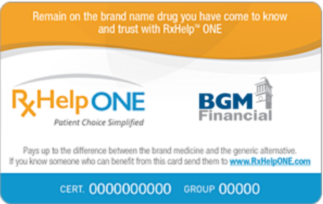 Benefits programs are constantly evolving to fit employee needs in the ever changing prescription drug market. We are excited to offer our plan members a new innovative program, RxHelp ONE™. The program, sponsored by pharmaceutical manufacturers, is a patient choice program covering dozens of medications and allows you to remain on participating brand medications at little or no additional cost versus the generic alternative. Learn more...
---
To learn more about BGM Financial's Employee Benefit Plans, please contact our office.